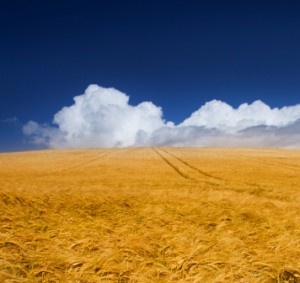 Today was one of those golden days when the line between work and play completely disappears. I spent part of the morning gathering ideas for two new projects an old friend is preparing to launch. I set up wikis for him at PBworks.com so we can collaborate on brainstorming and building web sites that will showcase his humor, creativity, and spirit.
Then I worked on preparing for a meeting to review progress on a web site I'm redeveloping for a client I hadn't met until today. The meeting went well—the client is doing work he loves, using the medium of song to teach people to transform their lives and express themselves authentically. His infectious passion made it easier than ever to share ideas that will make his new site appealing and effective. His assistant also took part in the meeting. She's an enthusiastic student of his programs who brings lots of energy and expertise to the project. [3/21/11 update: The web site mentioned is Living Your Voice. Take a look!]
Later, I had coffee with a prospective client who's getting ready to launch a new business venture. Ideas were flying back and forth so fast, it was hard to catch them all. (That's okay, though, because if they were worth keeping, we'll find them again.) He's eager to find new ways to engage people by combining traditional marketing channels with innovative online tools. He's curious and open-minded, and I think we're both going to learn a lot from working together.
I finished up the day with a phone call to a self-employed colleague who'd met today with her consultant at the UH Small Business Development Center. She wasn't sure whether to be encouraged or discouraged by what the consultant had to say: "Don't feel bad. Everyone is struggling right now." After spending my day in the company of these excited, passionate people, I wanted to add my two cents' worth of encouragement.
I told her that to my way of thinking, the best we can do when the economy is faltering and we have no idea where our next project or our next client will come from is to keep working hard at things that make us happy. Create something. Teach someone something. Learn something. Share your best ideas with anyone who will listen. Give something away. Organize your resources. Resolve to manage as long as you can with what you have.
This evening, I went for a late walk, and I got to thinking about victory gardens—those plots of vegetables and fruit that people planted during the world wars to build morale and reduce pressure on the food supply system. Green thumb or not, there are things that we can all plant: ideas, enthusiasm, hope, creativity, energy, hard work. And then my iPod—whose shuffle function sometimes seems to operate by Providence, or maybe by feeding off my cheerful moods—played "The Promise of Living" from the opera The Tender Land. It's one of my all-time favorite choral compositions, and it supplied the perfect lyric to crown my golden day:
"We plant each row with seeds of grain, and Providence sends us the sun and the rain…."

—from Aaron Copland's "The Promise of Living,"
lyrics by Horace Everett