The July Project: Day 27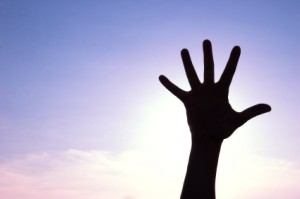 We're down to the last five days of the month. I woke up this morning thinking how easy it is to run out of steam right at the end of a project like this, and wondering what extra effort I might need to put forth to get the rest of the way to the goal, which was to give time and attention to this blog every day in July.
I was also thinking about how I've struggled for the last couple of months to get rid of the weight I gained while I recuperated after my eye surgeries. I'm close to that goal, but the last couple of pounds are hanging on tight. I've been banging away on my exercise routine as hard as ever, but with a lot going on in my work world, I've stumbled in the commitment to eat well. Too much snacking, too many poor choices, too many stray calories. Not enough veggies, whole grains, and lean meats.
So I asked myself, "What can I do with the five remaining days of July?" I have ideas for a few more blog posts. We'll see if it's enough to carry me across the finish line. But what else can I do in my sprint toward the end of the month? I decided to turn my focus to the practice I call "eating with intentionality." For the last five days of July, I plan to pay more careful attention than ever to every bite of food or drop of drink that goes in my mouth. I'll write it all down, and I'll take my own advice about making sure that I eat only when I'm hungry. It's a challenge. But we're talking about five days. I know that I can do this for five days.
What's the goal you're working on? What could you accomplish toward that goal if you gave it everything you've got for five days? Ignore all the distractions—it's only five days, after all—and give your time and attention to the facet of your life that needs them most right now. Five days of eating well, five days of exercising at your full capacity, five days of writing poetry, or making art, or doing yoga, or cooking nutritious meals.
Then come back here to the comments area and share with us what you've done.