The July Project: Day 19
I've written elsewhere about my exercise rules and about the idea of making a game out of achieving goals.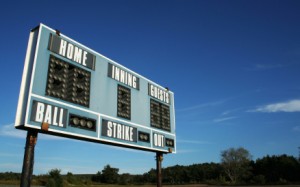 I play a lot of games in my exercise routine. I make up arbitrary rules and give myself extra points on an imaginary scoreboard for achievements above and beyond the normal daily routine. I'm not always sure whether these tricks help keep me motivated, or just give my idle mind something to do.
Here's a rule I made up tonight:
Extra points are assessed for walking on a day so humid that you finish the outing dripping wet from head to toe

…[MORE]