The July Project: Number 23
I'm thrilled when people comment on my exercise regimen—or my blog—and say that I've inspired them, or that I make it look easy. But I wonder sometimes if "making it look easy" is doing a disservice to people who are working hard on their own projects for self-improvement. So tonight I want to come clean—it ain't always easy.
I spent an hour last night trying to come up with a blog post. It was the end of a very long week with mountains of work, many hours of writing, two rowing classes, and a workshop to finish preparing and to teach. In that hour, I banged out about a thousand words, but around 1 a.m. I conceded that I was too exhausted to write anything coherent. I resolved either to write two posts today, or to be content with trailing a day behind for the rest of the July Project. I went to bed disappointed that I couldn't deliver the goods.
The exercise routine presents a different kind of challenge. An uncomfortable, reluctant, grouchy six-mile walk gets the job done just as much as a graceful, eager, enthusiastic six-mile walk. The only audience I'm trying to impress with exercise is myself, so quality isn't an issue in the same way it is in writing. But a rough walk still has consequences. It affects my energy level, my sleep, and how much enthusiasm I can muster the next day.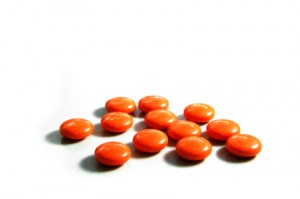 Last weekend, I went out for a late walk in Galveston and got caught in a squall. When I turned around to head back to where I'd started from, the wind blew sand into my face. I started jogging to get the walk over with faster. My eyes squinted tight against the sand, I tripped over the ruins of someone's sandcastle, landed hard on one heel, then stumbled for a few paces to avoid ending up face-down on the beach. I decided to abandon the treacherous sand for the stability of the Seawall.
I don't know whether my graceless sand-dancing or jogging on a 17-foot-thick slab of concrete was to blame, but I woke up the next day with a sore lower back. I've been treating it all week with stretches, ibuprofen, and generous application of the mantra "I'm sure this has nothing to do with my age."
In exercise as in writing, sometimes it's a struggle. Do your best to get through it.