Note: This post is a sequel to Walking Every Day, Wherever I Find My Feet.
---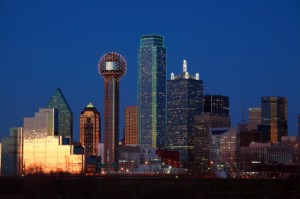 On my way to Dallas yesterday, I ran into a traffic delay in Spring
and another one near Centerville, where I-45 was reduced to one lane for about five miles. It took more than half an hour to crawl through the construction zone. So I didn't get into town until about 8 p.m., only to discover that in the two months since I made my reservation, I'd somehow confused my hotel (the Marriott Suites Market Center) with another one nearby (the Marriott Residence Inn Market Center). That mistake added another half hour to my already-too-long journey.
Nevertheless, as soon as I finished checking in, I dressed in walking attire and headed up the freeway to Bachman Lake …[MORE]